David LeRoy Farris
75 years old
Date of birth: January 16th, 1939
Place of birth:
Austin, Minnesota, United States
Date of passing: September 4th, 2014
Place of passing:
Owatonna, Minnesota, United States
This memorial website was created in the memory of our loved one, David Farris, 75, born on January 16th, 1939 and passed away on September 4th, 2014. We will remember him forever.
David was my friend and a very good person he was a master tradesman and took great pride in everything he did, he could do what ever he put his mind to. I will miss him and will remember all the good times together shooting our longbows at 3D shoots and fishing together. I am a better person for knowing Dave, Farwell my friend and thanks. Ron Roehrick.
I remember uncle Dave as the classic "cool uncle", the one that takes you for a ride in his new Torino with a rose painted on the door and does smokey burnouts. Big stuff when your a kid, I still remember Dave some 45 years later whenever I light the tires up for neighborhood kids. Rest in Peace Uncle Dave. Max Moreau
I nicknamed Dave "Coach" because he taught me so much. From lessons on riding, boat building, home improvement, fabricating and lastly, about life. He was always there for me like a father and a mentor. My favorite saying of his is " Its not about the outcome, its about the effort". Thank you for your lessons and your effort my friend!
I have a lot of things that come to my mind when I think of my father, yet my sister summed it up years ago, and it comes to my mind often...He was a ( Cast-iron Marshmallow ) I still can't believe he is gone :(
My DAD, I think he was the greatest guy that ever lived. He was my hero, no one compared to him. He was the strongest, smartest, bravest guy I ever knew. I never had to be afraid of anything if dad was by me (except dad himself) L.O.L! The void is great, I will miss him. He is most likely visiting with Noah, getting some tips! I love you DAD!
Dave, You were always there for the club. You always volunteered to help at what ever the challenge was. There was nothing you could not do or build and were always making bows and arrows for kids and adults. We will miss your smile and comarderie my friend.. thanks for the great times and memories.God Bless!! Members of the Straight River Archery Club.
Invite your family and friends to visit this memorial:
Subscribe to receive e-mail notifications when others contribute to this memorial.
Created in partnership with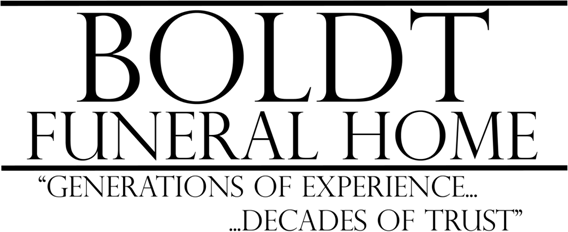 Boldt Funeral Home
300 Prairie Ave SW
Faribault, MN 55021
(507) 334-4481
Have a suggestion for us?